Further Work Competed At BRFC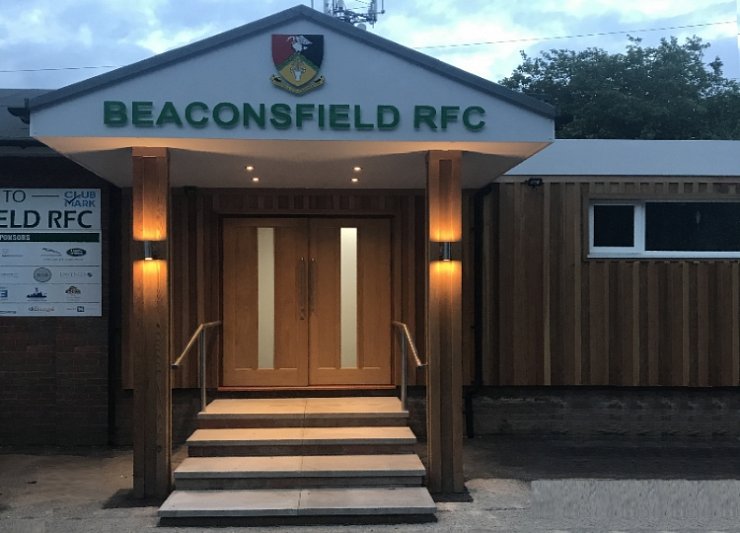 The work continues at Beaconsfield Rugby Club as the new entrance is completed by Lowe Build.
The entire front elevation of the clubhouse has received a modern facelift and we have built a new entrance with a refurbished entrance lobby. The work has been completed in good time for the new season and will provide an impressive welcome to players, members and visiting teams for the 2017/18 season.
The entrance is the latest phase of works Lowe Build has provided for the club, with the rear extension built using our energy efficient Structural Insulated Panels (SIPs) completed earlier in the year - see more on that phase here. A video demonstrating just how quickly the SIP extension was built (45 minutes!) is available here.