SIP House in Cambridgeshire - 3D Model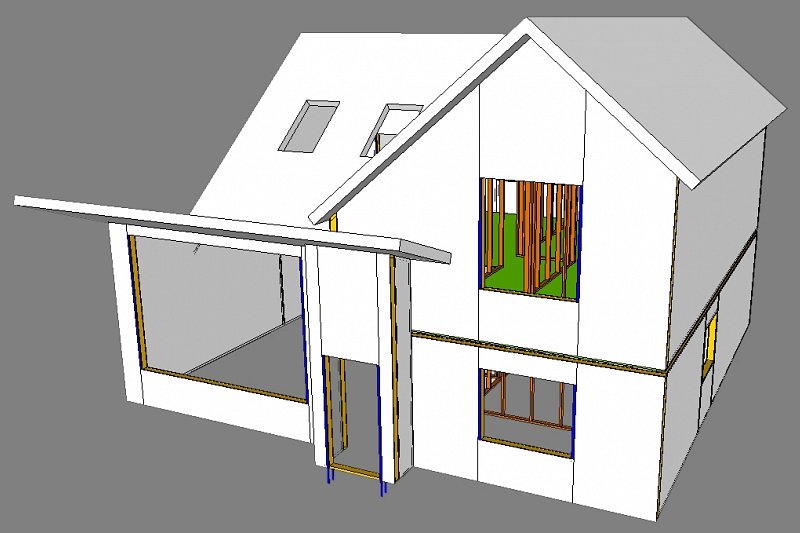 A 3D model of the SIP kit helps highlight any early issues in design.
We like to produce a 3D model of the building to allow us to see the 'as built' SIP kit before any panels are even cut. The software allows us to spin the whole building around and look inside the building, which is especially helpful to envisage the internal space, head heights etc.
Original architect's drawings: