Wexham Park Hospital, Slough - Complete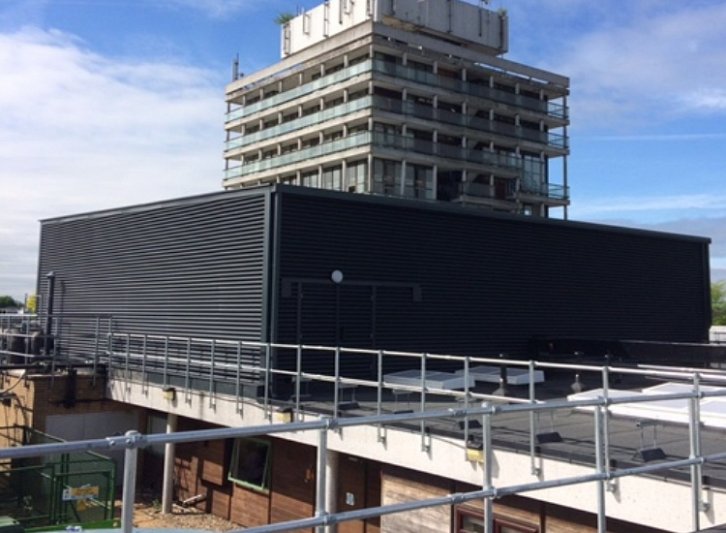 Rooftop Plant Room is Now Complete!
We were commission to supply and install the new steel framed Plant Room with louvred cladding to house the hospital's specialist mechanical equipment.
A large steel frame was craned into position atop the existing building, using our tower crane. Throughout the works, hospital operations remained fully live and operational at all times.