Second Phase at Beaconsfield Rugby Club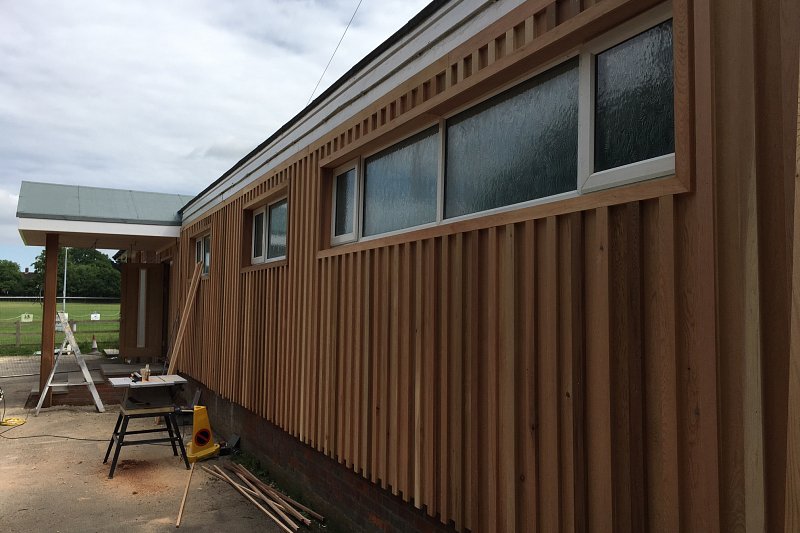 The re-development of Beaconsfield RFC continues with a facelift to the front elevation and the replacement of the porch and etrance lobby.
The cladding chosen to rejuvenate the front elevation of the clubhouse ties in the SIP extension perfectly (the extension was completed by Lowe SIPs earlier in the year - see here).
An new porch and entrance has been created to also improve access to the building. Works continue over the close-season before the players, friends and families return in force for pre-season training!