SIP New Build, Ely, Cambridgeshire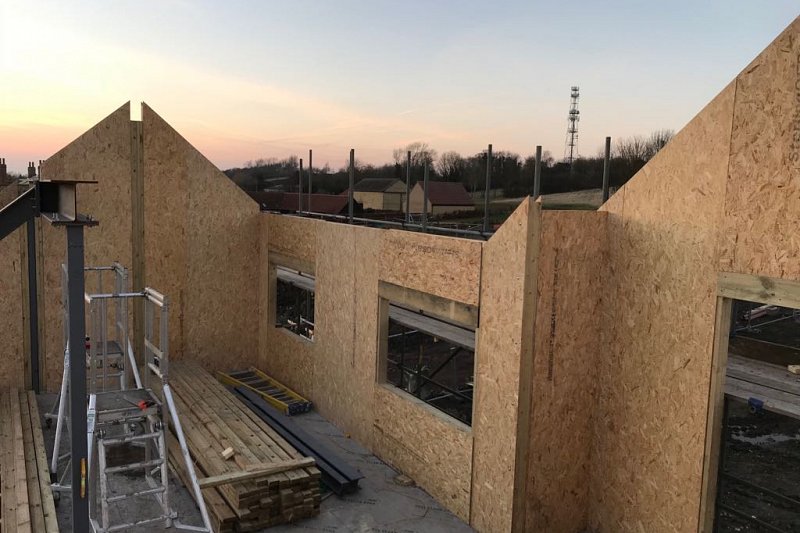 This SIP is close to completion with the roof due on in the next week.
The site owners selected us to provide the SIP superstructure with guidance from their architect. We have since worked closely with the Main Contractor throughout the design stage through to site visits and installation.
This will be a stunning new home with envious un-blocked views across the local countryside.