Plant Gantry for Royal Brompton A&E - Install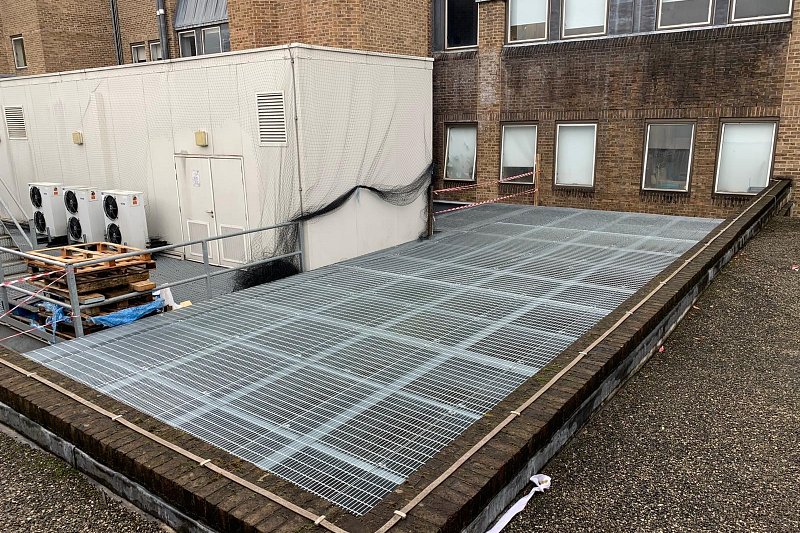 The Plant Gantry is now installed and almost ready for handover to the client.
Further to last week's story, the gantry was successfully dis-assembled and transported to the site for installation with the help of a rather large crane. By ensuring everything was well thought out in advance, we were able to install in a single weekend, reducing the programme and minimising disruption to an extremely busy hospital.