Chelsea F.C. Stadium Renovation - Kingsmeadow Stadium *Updated*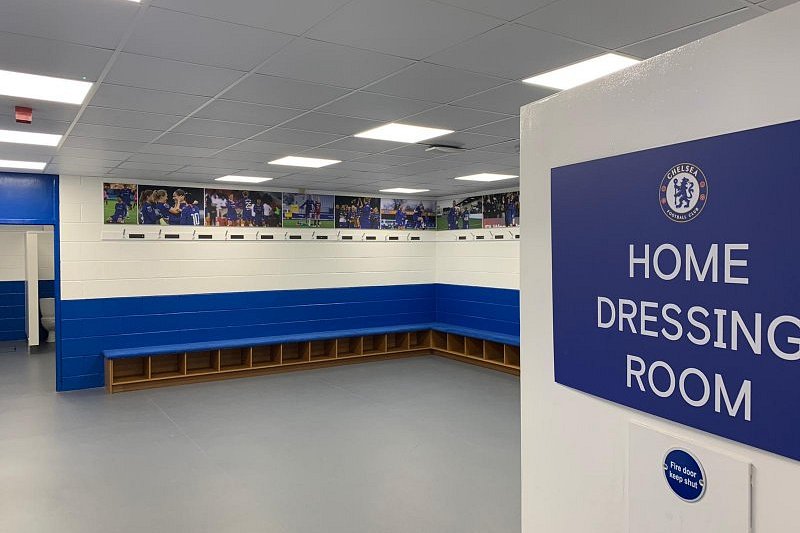 Kingsmeadow Stadium, in Kingston-upon-Thames, is home to Chelsea F.C. Women and the Chelsea F.C. Academy teams. The Lowe Group has been completing renovations, alterations and additions throughout the stadium to bring it up to UEFA Champions League standard.
This Design & Build project to upgrade, refresh and renew the stadium included internal alterations and decoration, plus the provision of a new main entrance and lobby, medical rooms, a media suite and drug test room. Externally, we created a new ticket office and an accessible viewing area for wheelchair users has received a new shelter to protect fans from the elements - all in the iconic Chelsea blue.