Sea Views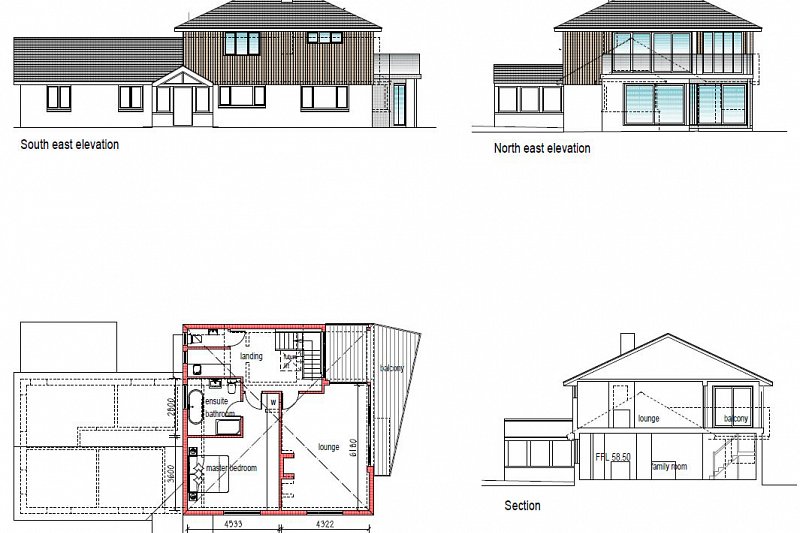 We have been working on a fantastic site in Cornwall, with stunning sea views. To maximise the views, the clients have added an additional storey to their existing home, and the results will be sensational!
We have removed the existing roof and made alterations to the Ground Floor, significantly increasing the amount of glazing, and flooding the Ground Floor with light. We have introduced a new staircase and a lift to access the new upper floor.
A balcony has been built to allow our clients to dine al fresco, with unrivalled views, and, if they would rather take it all in from the comfort of their lounge, sliding pocket doors disappear, with no structural posts required to support the cantilevered roof, perfectly picture-framing the stunning, completely unobstructed views.
Below is an image of the recently installed slidng pocket doors, and a glimpse of the view! We are nearing completion now and can't wait to reveal the finished article.